Sign up for present giving is no longer available.
For those who have not participated in this event before, please let us explain the procedure. You sign up by filling out the google form with extra information for the Sint to surprise your child and hopefully there is still a spot available (you will get confirmation!). When the big day comes, you bring the present with you and pass it on to the Pakjes Pieten at the room close to the Dutch flag. Now, how do you do that without your child noticing?!! We leave that up to you...
If you have any questions, please contact Pakjes Piet at pakjespietbc@gmail.com.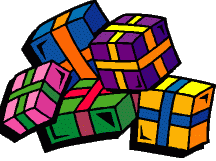 Je kunt je kinderen niet meer opgeven.
Voor diegenen die nog niet eerder aan het Sinterklaasfeest hebben deelgenomen, zullen we de procedure even kort toelichten. Je schrijft je in door de gevraagde informatie in te vullen in het Google formulier met extra informatie voor Sint en hopelijk is er nog een plekje vrij (je krijgt een bevestiging!). Op de grote dag zelf neem je het cadeautje mee en lever je het af bij de Pakjes Pieten bij de kamer onder de Nederlandse vlag. Hoe je dat doet zonder dat je kind het ziet?!! Dat laten we aan jou over...
Voor vragen kun je altijd terecht bij de Pakjes Piet via pakjespietbc@gmail.com